How can improv comedy empower underprivileged students?
Improv comedy and design are long-lost cousins.
Acceptance of failure. Constant iteration. Focus on emotion. All are solid design principles I live by, and I had the chance to combine both for The New Movement Theater and the Austin Independent School District.
Summary
I founded AP Comedy to deliver improv programming to at-risk youth who could benefit from the team-based, supportive art form. After facilitating a partnership with The New Movement (TNM) Theater and Kealing Middle School, I transitioned the curriculum to be public-facing, for programming at TNM and on campus for AISD (Austin Independent School District) after-school programs.
My Roles
Designed improv curriculum based on emerging CASEL (Collaborative for Academic, Social, and Emotional Learning) standards

Built and maintained partnerships with AISD administration

Led the recruitment of all students

Offered sliding scale scholarships for families in need
Research & Synthesis
AISD administrators wanted experiential curriculums that empowered their underprivileged students. These students often lack the social capital, networks, and soft skills to compete in the modern economy. Improv was an ideal art to help AISD institute a shift toward SEL (Social & Emotional Learning) curriculum.
I utilized theories from Liberating Structures (more often used with adults) to facilitate activities that took the focus off individual performer's choices within an improv scene.
…and in touch with your heart" a famous improv saying goes. Getting students physically outside of a classroom went a long way in helping this team bond.
AP Comedy fit different audiences: some classes were specifically for at-risk youth receiving a free course, others were in-theater classes where parents were able to pay full tuition. Both groups had trouble forming a cohesive group.
And as a working improv theater, The New Movement had no budget for research to launch a youth improv program. However, my experience as an improv performer and English and History teacher allowed me to design a team-focused introductory curriculum.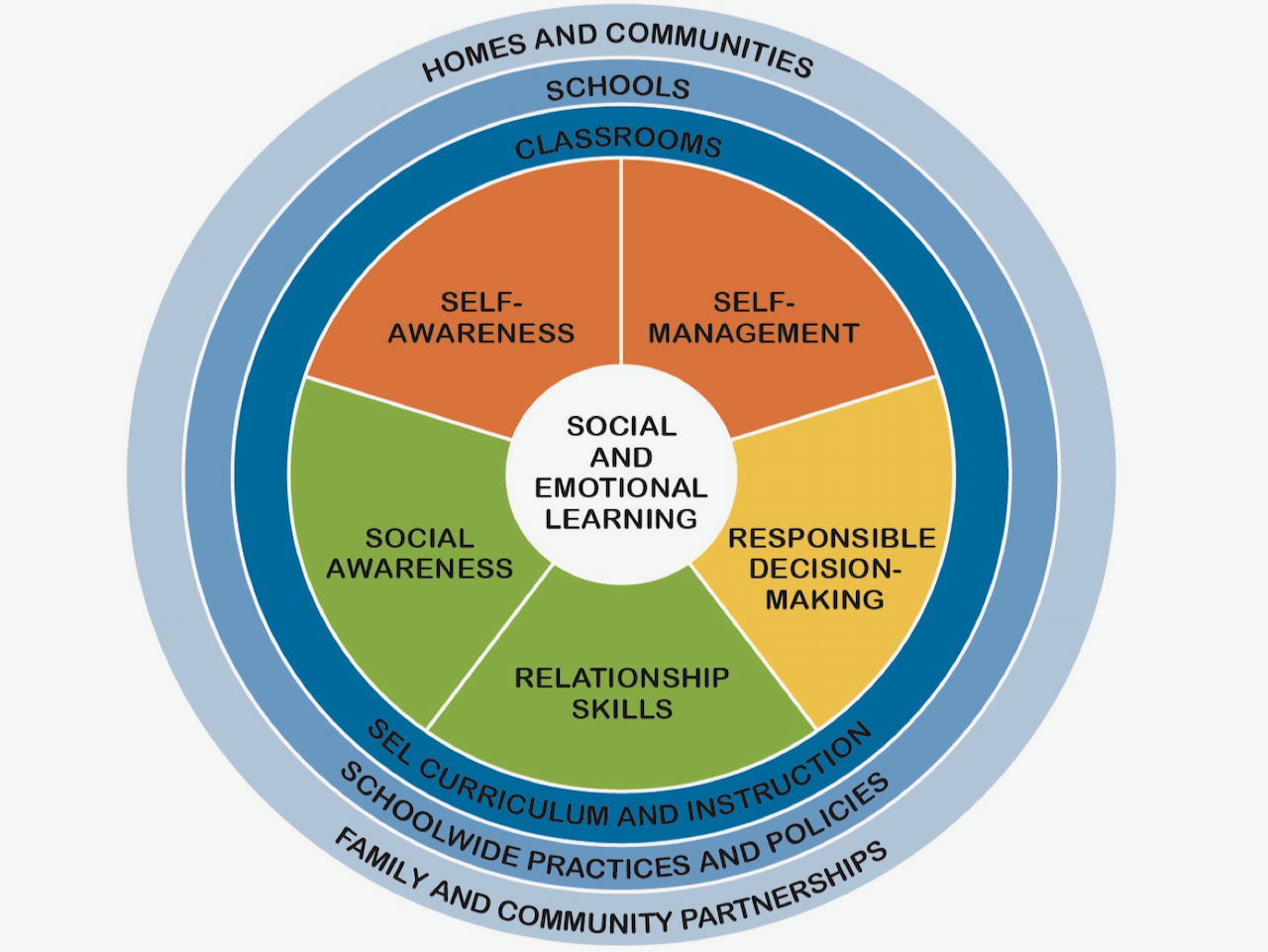 social & emotional learning
A definition: the process through which children and adults understand and manage emotions, set and achieve positive goals, feel and show empathy for others, establish and maintain positive relationships, and make responsible decisions. - CASEL
Insights
Improv is an artistic equalizer regardless of income, educational, or physical limitation; it emphasizes the support of a teammates as fundamental to success
Improv as a behavioral intervention in middle schools must be implemented for a minimum of 2 hours per week for a minimum of 8 weeks to be effective
Improv is an excellent conduit for Social and Emotional Learning, especially for relationship skills and self-management
Results
Recruited over 50 families and their children to take creative risks, and give support to their troupe mates

Built a profitable program in all 3+ years in operation

Offered sliding scale scholarships for families in need

Maintained relationships with Lamar Fine Arts Middle School and Kealing Middle School, facilitating an 8-week course with at-risk youth